Friday March 14, 2014 |  7:31:43 p.m.
Multichamber networking event
Featuring the NEMLEC Police Foundation
Monday, April 7, 6 to 8 p.m.
The Doubletree Bedford Glen Hotel
Click here for more information and to register
---
Having a heart ...
It was wonderful to see so many Chamber of Commerce members attend the Have A Heart event Feb. 11, which showcased nonprofit members.
Special thanks to Cambridge Savings Bank for sponsoring the event, Tryst for providing delicious appetizers and Jared Blake, of Give Back Time for being our inspiring guest speaker.
Thanks also to raffle donors YourArlington.com, Flavour Strategy, PSG Photosolutions, Vocation Destination, Whole Foods Market, Regent Theatre, Swanson Jewelers, flora restaurant and the Artful Heart Gallery.
The Chamber was saddened to hear of the loss of two outstanding members of the business community.
William Armstrong, owner of Armstrong Ambulance passed away at the age of 89. Brenda Fanara, executive director of the Watertown/Belmont Chamber of Commerce, lost her battle to cancer at the age of 67.
Jennifer Tripp
Executive Director
Arlington Chamber of Commerce

Women's Networking & Breakfast
"Success With A Sweet Ending"
Featuring Christine Penney,
owner of Something Sweet Without Wheat
Thursday, April 10, 7:30 to 9 a.m.
Early Morning Networking
State of the Town
Tuesday, April 15, 7:30 to 9 a.m.
Selectman's Hearing Room, Town Hall
Gibbons Electric
189 Broadway
Arlington Council on Aging
27 Maple St.
Associate District Manager
ADP Small Business Solutions
Thanks to everyone who responded to the Local Business Survey.
Based on the results, the Board of Directors has elected not to produce a 2014-2016 version.
The Board is looking at alternative directories at this time.
Congratulations to Arlington Chiropractic who won the $50
The Meals on Wheels program of Minuteman Senior Services provides a hot lunch to homebound seniors. Meals are delivered 5 days a week, 52 weeks a year, excluding holidays. These meals assist the older adult who is not capable of preparing at least one hot nutritious meal a day. In many cases, Meals on Wheels allows them to live in the dignity and comfort of their own homes. In Arlington, over 120 meals are delivered each day. The need for volunteers to help deliver meals is great. Meals are picked up at a site in Arlington around 11:00 am and delivery takes about one hour.
Many businesses create a Workplace Delivery Teammade up of 4-8 drivers who adopt a route and deliver once a week, so each driver is only out of the office once every two months. For more information on volunteering, or to apply, call , email, or check out our website at Thank you!
Does your teen love to make videos?
Budding teen filmmakers and video enthusiasts in Arlington have the chance to see their works screened in front of a live audience and win cash prizes as part of The First Annual A-Town Teen Video Contest. The submission deadline has been extended to March 11 to accommodate those teens who are still hard at work finishing their videos.
A panel of judges will select the winners for Best Picture, $500; Runner-up, $250; as well as Best Actor and Best Actress, $100 each. The awards presentation and screening will be Friday, March 21 at 7pm at the Regent Theatre in Arlington.
The sponsors for the event are , , and the .
For complete contest details, see . Follow the links to the Regent Theatre for tickets as well as the official contest page.
Candidates Night March 20
Candidates for Town offices, including those running for Town Meeting, will be available to chat with the public from 7:30 p.m. to 8 p.m. in the Town Hall Auditorium, doors open at 7:30 p.m., and the candidates' forum will begin promptly at 8 p.m. You can read more about this event on the
League of Women Voters, Arlington website
Annual Town Election Saturday, April 5
The 2014 Annual Town election will be held on Saturday, April 5th. The League of Women Voters will be providing rides to the polls between the hours of 9 a.m. - 3 p.m., contact Phyllis at . Polls will be open 8 a.m. - 8 p.m. Town Election ballot and polling information can be found at .
Town Meeting Begins April 28
Annual Town Meeting begins April 28th and Special Town Meeting is April 30th. A copy of the 2014 Warrant for Annual Town Meeting and Special Town Meeting is now online and can be viewed at.
Take advantage of this membership benefit today!

Once you log in you can:
Update your business information.(Last month there were over 1500 hits on our business directory so make sure it is correct!)
Add your business hours
Post a Hot Deal (coupon)
Post a Member to Member Discount
Post an Event
Pay your Membership Fee, Sponsorships and Event Fees Online
Networking Event Speakers including:
"Shake It Up" presented by
Cathy Zolner of Nourish to Flourish
"A Woman's Guide to Money Matters" presented by Barb Davis of Edward Jones
"Tune In and Tune Up Your Life!" presented by Amy Matias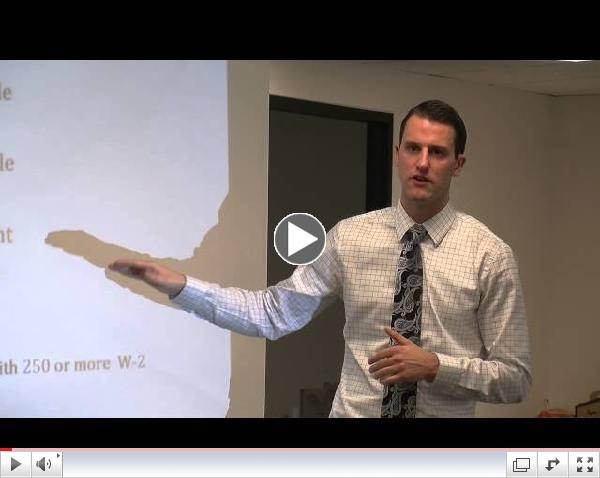 "A Small Business Guide to the Affordable Care Act" presented by Derek Mazzarella, The Bulfinch Benefits Group
Shop Arlington First Commercials featuring
Luv & Other Gifts, Lakota Bakery and Balich 5 & 10!
Please promote the chamber by sharing these videos and subscribing to our channel.
If your business has a YouTube channel, please let us know so we can subscribe to it.
FREE MONEY!!
The Massachusetts Unclaimed/Abandoned Property Division has more than 100 entries for Arlington businesses and organizations in the Treasurer's database.
To search yourself, or start your claim, go to the Mass. Treasurer's website at:
http://abpweb.tre.state.ma.us/ abp/frmNewSrch.aspx
,