Speaking at the Women's Networking Group breakfast, set for 7:30 to 9 p.m. Thursday, April 9, at American Alarm, 297 Broadway, is Chris Vasiliadis, certified wellness coach.
Today's world is hyperbusy, with many of us possessing multiple "hats"/roles in our lives. Do you find yourself more overwhelmed and scattered instead of focused on what's important? Stressed more frequently than grounded and calm? Exhausted more often than energized? Is there some weight you'd like to lose?
You can turn your situation around. In this talk, begin to take a stand for the level of well-being you want. You will come away with breakthrough insights and practical actions you can take immediately to start taking control of your health and wellness.
As a result of attending this talk, you will:
* Devise a compelling vision of your desired level of well-being;
* Recognize the power of managing energy over time;
* Identify energy drains and jump-starts; and
* Pinpoint essential elements for you to succeed
Living well with a chronic disease ultimately led Vasiliadis to her current business and career. In late 2005, Chris was diagnosed with multiple sclerosis. That challenge put her on a road to make several lifestyle changes for her overall well-being. Choosing to thrive with MS resulted in a heightened awareness of wellness for herself and desire to help others achieve their ideal picture of wellness. After obtaining her Health and Wellness Coach certification from Wellcoaches and Personal Trainer certification from the American College of Sports Medicine, Chris launched Priority Wellness in the fall of 2008. In her work, she helps individuals who are overwhelmed, overstressed and/or out-of-shape, and are ready to take control of their well-being. Her clients learn to run their lives with consistent focus, energy and vitality. Chris conducts her one-on-one services primarily over the phone, and delivers various wellness programs to groups. With respect to her MS, she has been relapse-free since January 2007.
Be sure to bring plenty of business cards for sharing and entering our door prize raffle. A sharing table will be available for any brochures or flyers you would like to bring.
Please do not park in the American Alarm parking lot. It is for employees only.
7:30-8:00 Networking & Breakfast
8:00 -8:30 Presentation
8:30- 9:00 Q & A/Networking
Fees/admission: advance registration, fee for members: $10
Advance registration fee for nonmembers $25.
At-the-door member fee: $15.
At-the-door nonmember fee: $30.
State of the Town
Early Morning Networking Event
Wednesday, April 15, 2015
7:30 - 9:00 a.m.
Selectmen's Hearing Room, 2nd Floor
Arlington Town Hall, 730 Massachusetts Avenue
Arlington, MA
Join us for networking and an opportunity to meet town officials. Adam Chapdelaine, Town Manager and Ted Fields, Economic Development Coordinator will be our speakers.
After a brief presentation, the panel will be available for questions.
Free but registration is requested.
Have A Heart

After Hours Networking Event
Tuesday, April 28, 5:30-7:30 p.m.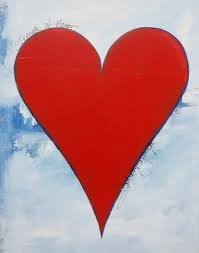 Cambridge Savings Bank
626 Massachusetts Avenue
Arlington, MA
Come join us for networking and a chance to learn more about our non profit members.
If you have previously registered,
you do not have to register again.
---
This announcement was published Wednesday, April 1, 2015.