Have A Heart
After Hours Networking Event
Tuesday, April 28, 5:30-7:30 p.m.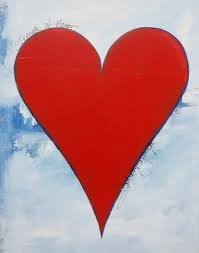 After Hours Event- Have A Heart 2015- Win Lunch with Chief Ryan and Donate to A Non Profit
Date:

April 28, 2015

Time:

05:30 PM - 07:30 PM EDT

Website:
Click here to see pictures from 2014
Location:
Cambridge Savings Bank
626 Massachusetts Ave.
A rlington
Contact:
Arlington Chamber of Commerce
Email:

This email address is being protected from spambots. You need JavaScript enabled to view it.

Date/Time Details:

5:30- 7:30 PM

Fees/Admission:
$10.00 for Members, $25.00 Non members
Women's Networking Group Breakfast- "Ask the Doctor" with Dr. Maureen Cook
Dr. Maureen Cook will be here to answer your obstetric and gynecological questions! We are fortunate to have Dr. Cook as our guest speaker with more than 25 years of experience in the field of obstetrics and gynecology. Come join us and be well informed. Take good care of you!
Maureen Cook, MD, is a board-certified obstetrician and
gynecologist with Steward Medical Group Arlington Family
Medicine and Specialty Care, which is affiliated with
St. Elizabeth's Medical Center. Dr. Cook is highly experienced
with a specialty in high-risk obstetrics, general obstetrics and general gynecology.

She completed her residency at Lenox Hill Hospital in New York and earned her medical degree from New York Medical College
in Valhalla, NY. Dr. Cook is also a magna cum laude graduate of Boston College where she majored in Biology and Philosophy and played on the women's varsity basketball team.

Dr. Cook has more than 25 years of experience in her field and has cared for hundreds of patients on their journey to motherhood and for their general women's health needs. She welcomes new patients to her practice. Her office at 22 Mill Street may be reached at
781-648-7707.
Date:

May 7, 2015

Time:

07:30 AM - 09:00 AM EDT

Location:
American Alarm
297 Broadway, Arlington

Please do not park in the American Alarm parking lot. It is for employees only.

Contact:
Arlington Chamber of Commerce
Email:

This email address is being protected from spambots. You need JavaScript enabled to view it.

Date/Time Details:

7:30-8:00

Networking & Breakfast


8:00 -8:30

Presentation


8:30- 9:00

Q & A

Fees/Admission:
Advanced Registration Fee for Members: $10.00
Advanced Registration Fee for Non Members $25.00
At the Door Members Fee :$15.00
At the Door Non Members Fee : $30.00
---
This announcement was published Wednesday, April 1, 2015, and updated April 15.